Far Too Long
Album Released June 2023!
Inspired by his mostly hidden Native ancestry, Jesse became fluent in the Abenaki language – learning it directly from the last generation of first language speakers in the 1990s. In ongoing reclamation efforts, Jesse has worked with the language community to create a dictionary, website, app, Facebook Group, and YouTube Channel.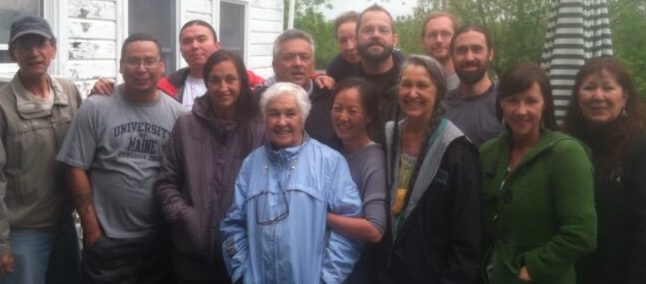 Jesse with fellow language keepers at a Wabanaki language gathering on Indian Island, Maine.
Jesse currently facilitates ongoing remote and in person classes through the Ndakinna Education Center, and the University of Southern Maine, and is the director of the School of Abenaki at Middlebury College.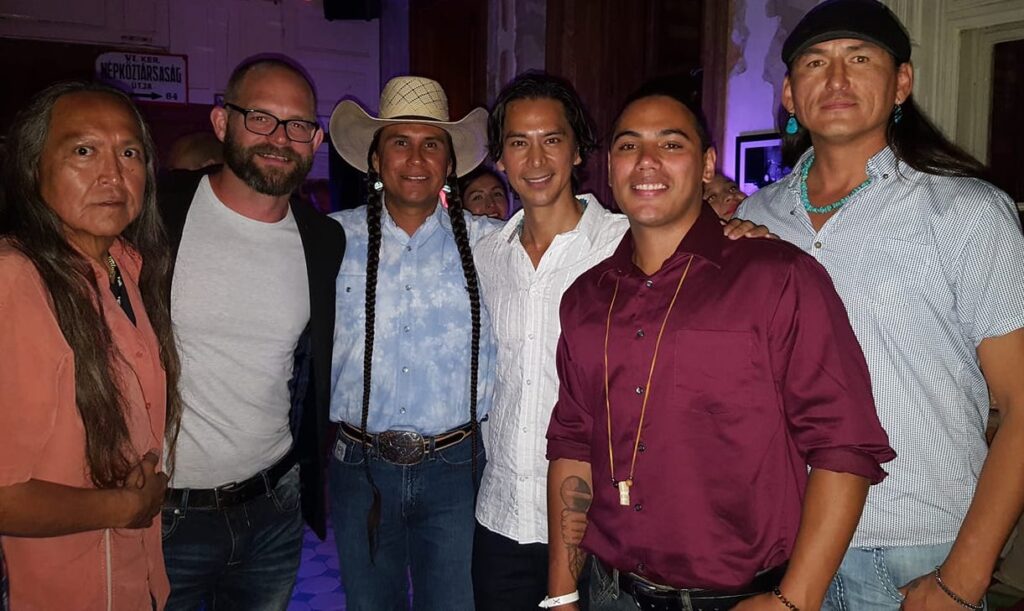 In Budapest with Jamestown cast members, including Moses Brings Plenty (Yellowstone), Kalani Queypo (Slow West), Gene BraveRock (Wonder Woman 1984)
Jesse has also lectured at Yale, Harvard, Dartmouth, Princeton, the LSA (Linguistic Society of America) Algonquian Conference, SAIL (Symposium for American Indian Languages), CALICO (Computer-Assisted Language Instruction Consortium), and written several bilingual books and screenplays.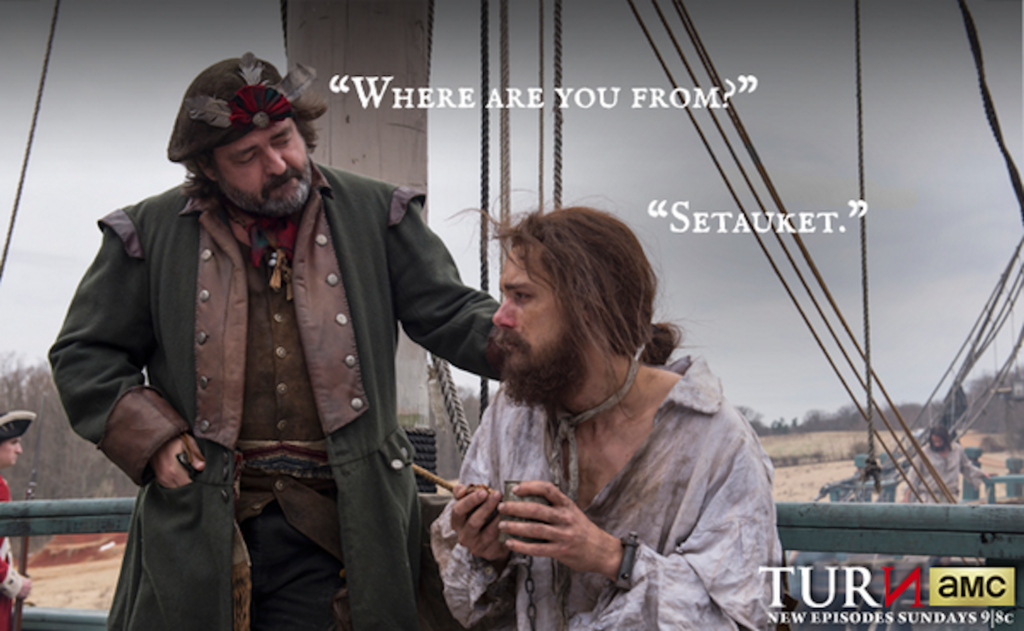 Jesse has worked with AMC (Turn), PBS (Jamestown), National Geographic (Saints and Strangers/Barkskins), the BBC (Springwatch), BBC Radio 3 (In Tune/Autumnwatch), The Science Channel (America's Lost Vikings), and others as an Eastern Algonquian translator, a language coach, a cultural consultant, and a musical composer.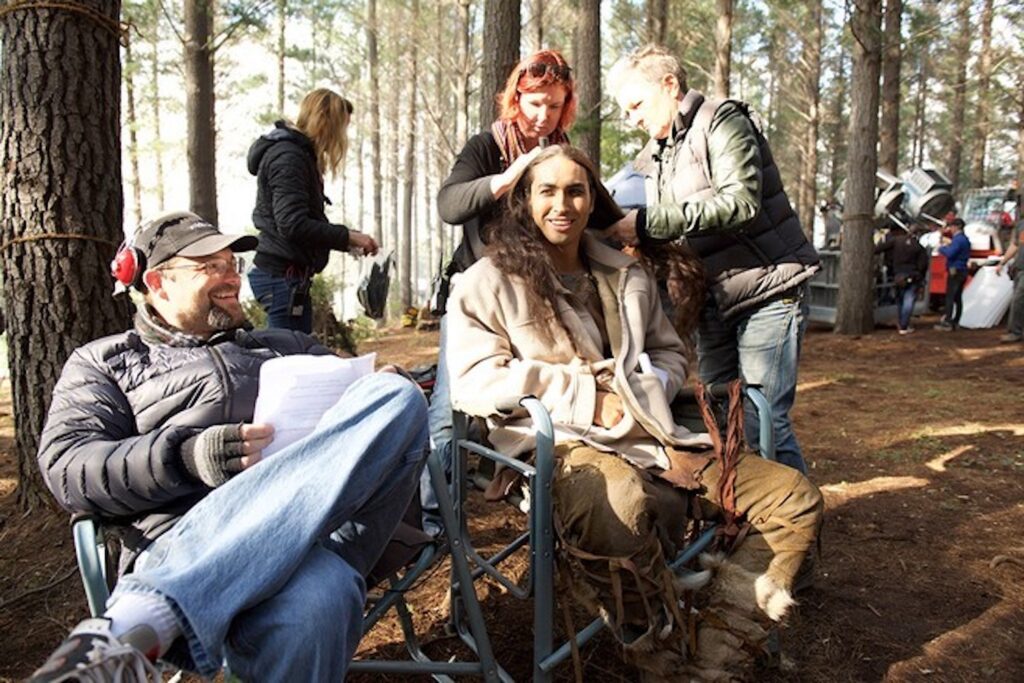 On the set in South Africa between takes with actor Tatanka Means.
As a musician, he has worked in television, film, and radio, and has produced several collections of Indigenous inspired music. Jesse has opened for such notable acts as The Grateful Dead, Bob Dylan, and at Woodstock '94. In 1996 he toured Europe as a member of Awasos Sigwan, a traditional drum group from the Abenaki reserve of Odanak, PQ. To hear his music, visit Jesse's Spotify Artist Page.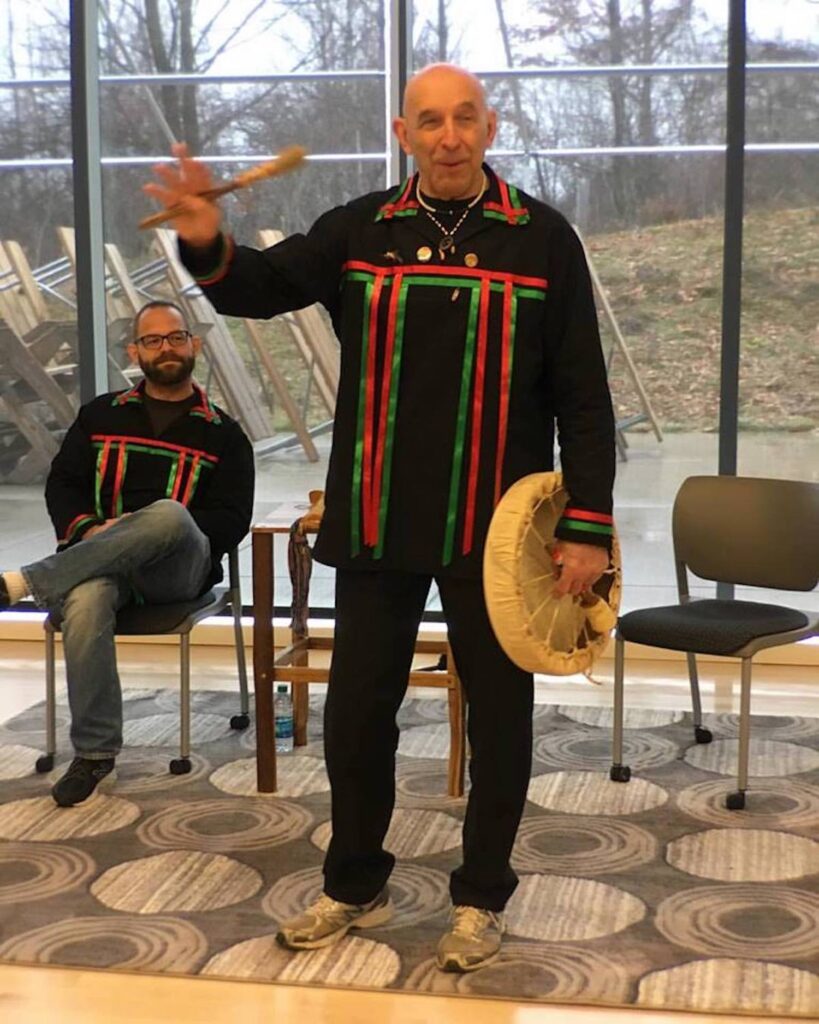 Jesse performing at Ganondagan with his father, acclaimed writer and storyteller Joseph Bruchac.
In 1995 Jesse won the Best Storyteller Competition at the Indian Summer Festival in Milwaukee, Wisconsin. He began learning stories, songs and language as a child from his father, as well as elders his family would often visit in Vermont, Maine, the Adirondacks, New Hampshire, and Canada.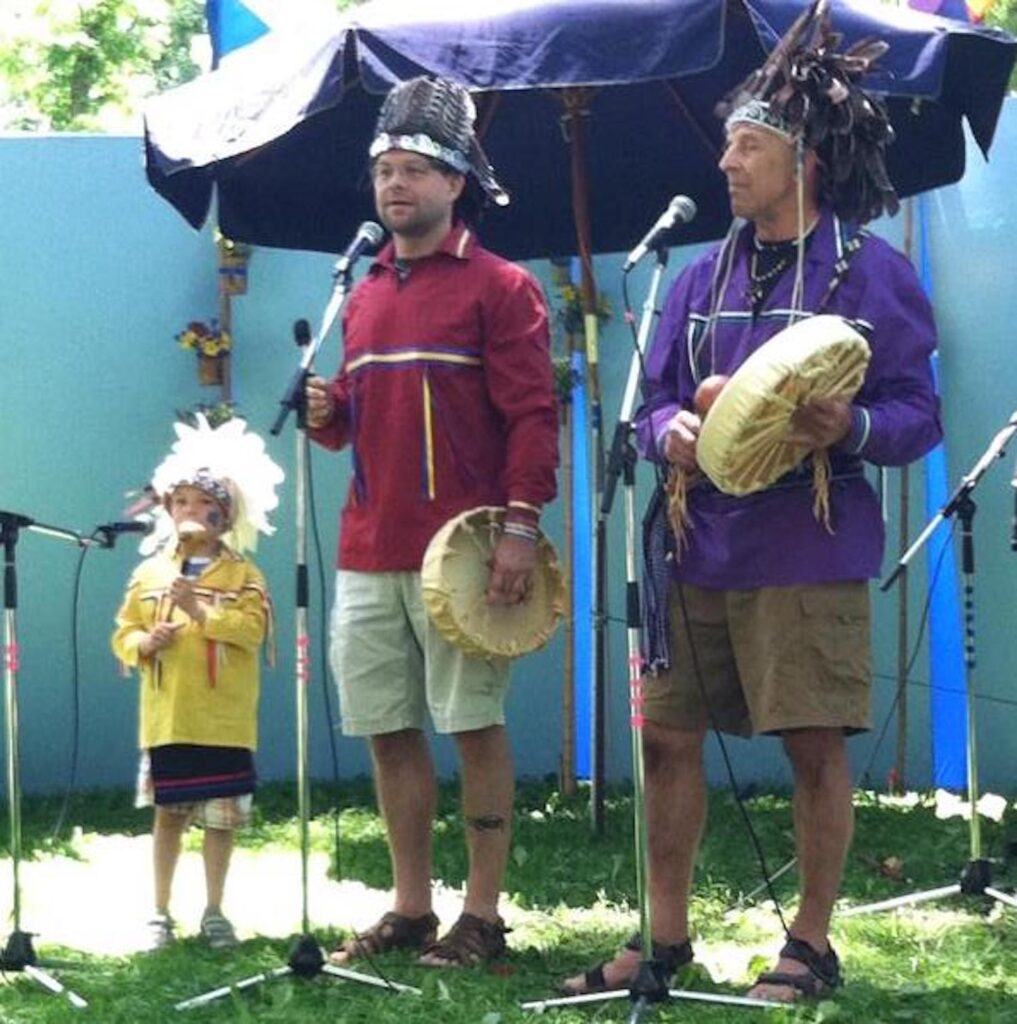 Three generations – Jacob, Jesse, and Joseph sharing bilingual stories and songs at the Clearwater Festival.
Jesse began learning the language in earnest from Cecile Wawanolet in 1992 as part of an independent study with Goddard College. Creating a curriculum, he went on to teach by her side for over ten years. After her passing, he continued to teach the language with her son Elie Joubert, for another decade.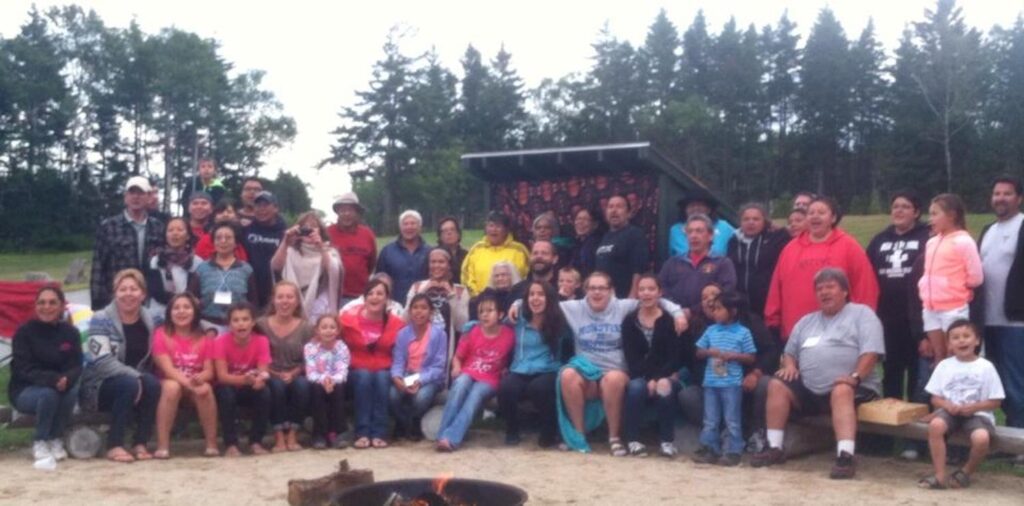 Jesse, son Jacob and daughter Carolyn, among language co-learners and keepers at a Wabanaki Immersion week on Schoodic Point, Maine.
While projects promoting and revitalizing the Indigenous languages of the American Northeast are his passion, Jesse considers his greatest accomplishment raising his children to speak the Abenaki language fluently.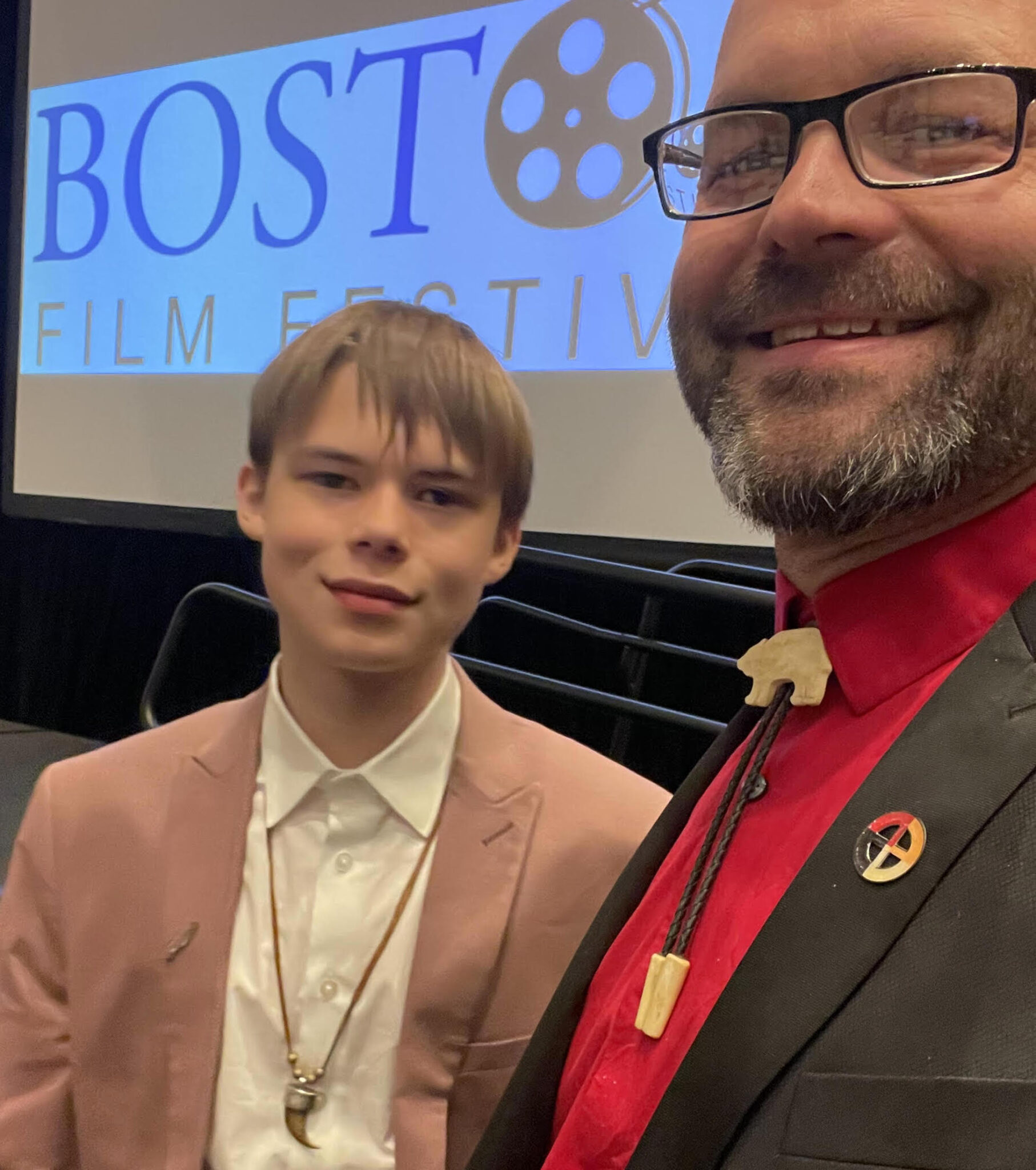 Jacob and Jesse at the 2022 Boston Film Festival world premier of The Wind & the Reckoning.
Jesse is a citizen of the Nulhegan Band of the Coosuk Abenaki Nation, a member of the Abenaki Artist Association, and sits of the advisory committee of Nibezun, and the Nolumbeka Project.